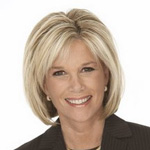 "I trust that you will enjoy and benefit from reading this book, just as I did, and I hope you will use it to create and live your best life."
From the Foreword by
Joan Lunden
Television journalist, best-selling author, motivational speaker, and entrepreneur


---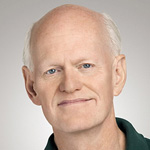 "Wonderful coaching for a great life! If you're ready to live the best life possible, then read Life Lessons, and make it happen!"
Marshall Goldsmith
New York Times best-selling author of MOJO and What Got You Here Won't Get You There
---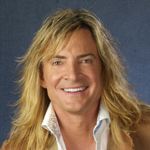 "I believe in Brian Bartes and his new book, Life Lessons. There is no better time than NOW to apply Brian's simple genius."
Frank McKinney
www.Frank-McKinney.com
5x bestselling author, including The Tap
---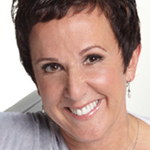 "Finally, Brian Bartes reveals his keys to success. If you want to make your dreams come true, then read Life Lessons!"
Marcia Wieder
CEO/Founder, Dream University
---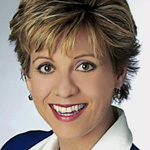 "If you want to achieve your potential fast, then get this book! Brian makes it easy with his unique blueprint for creating the life you want."
Stephanie Frank
www.StephanieFrank.com
Best-Selling Author, The Accidental Millionaire
---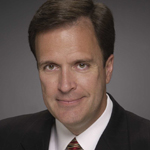 "Life Lessons provides a simple, powerful plan for living a full and successful life."
Mark Sanborn
Author of The Fred Factor and You Don't Need a Title to be a Leader
---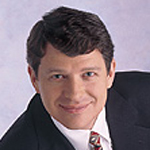 "Life Lessons is a powerful book that can help you achieve your goals in life. Read what Brian Bartes has to say because it can change your life…starting today!"
Robert Stuberg
Author of The 12 Life Secrets
---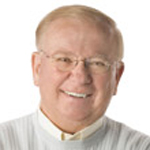 "I love books that inspire and motivate people in a positive way, and Life Lessons is one of those books."
Dr. Kevin Leman
Author of The Birth Order Book and Have a New You by Friday
---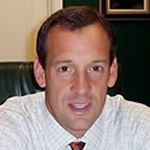 "Brian gets it! Start now getting the life you want now with Brian's ideas. Life is too short not to!"
Greg Hatcher
CEO of The Hatcher Agency, Author of 55 Steps to Outrageous Service

---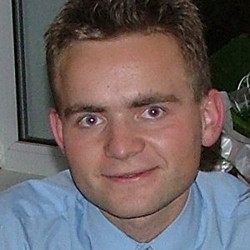 "Brian picked the most important lessons in life, focusing on the ones that make it truly great. Anyone can learn a lot from his guidance and insights."
Michael Sliwinski
Founder of Nozbe; Editor, Productive! Magazine
---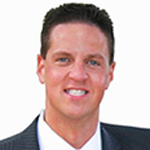 "If you're ready to live your best life, then read, absorb and use the principles in this book. Brian is giving you a road map for success!"
James Malinchak
Featured on ABC's Hit TV Show, "Secret Millionaire" Founder, www.BigMoneySpeaker.com

---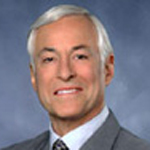 "This wonderful book will inspire you to set bigger goals than ever before, and motivate you to take continuous action until you succeed."
Brian Tracy
Author of No Excuses: The Power of Self-Discipline
---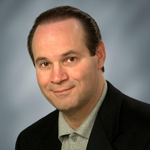 "Don't give up on your dreams; pursue them with passion. Get out there and create and live your very best life with Brian Bartes's Life Lessons!"
Dr. Tony Alessandra
Author of 26 books, including The Platinum Rule and Charisma
---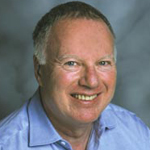 "Timeless lessons can be taught in new, powerful ways. Brian Bartes does this and more. Read his book and create value for your entire family."
Robert White
Executive Coach and Author of Living an Extraordinary Life
---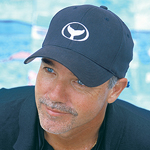 "Brian Bartes's new book, Life Lessons, will inspire a generation of young people to dream big and follow his excellent principles on how to succeed in life. A valuable tool that will have a great influence for all who read and follow his wisdom."
Wyland
Premier Ocean Artist
---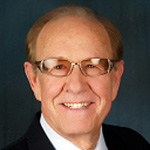 "Brian Bartes presents a proven, easy-to-follow formula for achieving the 'GOOD LIFE,' whatever that may mean to you. Read, reread, digest, and practice the techniques that Brian shares in these great Life Lessons and you will Create and Live Your Best Life!"
Ed Foreman
U. S. Congressman, Rtd. (Texas and New Mexico) Speaker, Author, Entrepreneur
---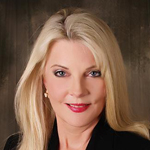 "Life Lessons: A Guide to Creating and Living Your Best Life is an important book to read both for you and your children. In today's world we need important principles for success, and this book will help you to move in the direction of your dreams and make a positive impact in the world. Truth is, we need positive influences to give us the hope and inspiration to be our best. I highly recommend Brian's book."
Lee Milteer
www.milteer.com
Author of Success Is An Inside Job and Spiritual Power Tools
---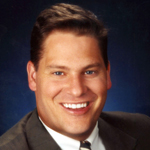 "Bravo! Every now and again I read a book that forever impacts my future. Life Lessons: A Guide to Creating and Living Your Best Life is one of those books. Read and study this book and not only will you achieve your destiny, but you will also soar in life!"
Patrick Snow
www.PatrickSnow.com
International Best-Selling Author of Creating Your Own Destiny
---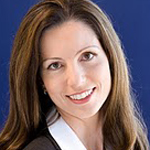 "Life Lessons has the power to change the life of any reader who implements its inspirational and practical suggestions. Chock full of inspirational quotes, real life examples, practical suggestions and helpful summaries, Brian's new book presents his insightful blueprint for a successful life!"
Clarity Newhouse
www.ASunnyNote.com
Author of A Sunny Note
---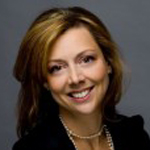 "The principles Brian Bartes shares in Life Lessons will change your life. These easy to understand lessons will put you on the right track to living a successful life."
Michelle Prince
Best-Selling Author of Winning in Life Now
---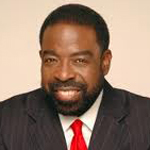 "Brian Bartes's masterpiece, Life Lessons: A Guide to Creating and Living Your Best Life, is a must-read for everyone. It is a refreshing reminder that work, vision, and execution still produce success even in challenging times. Life Lessons is a powerful resource that will help change your life."
Les Brown
World Renowned Motivational Speaker
---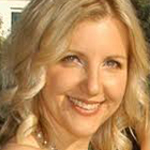 "The best gift a parent can give their child is to help them discover what their unique gift or talent is, and then guide them towards using that gift to benefit humanity. Giving your child Life Lessons by Brian Bartes is the perfect way to accomplish this."
Erin A. Kurt, B.Ed.
Author of Juggling Family Life: A Step-By-Step to Stress-Free Parenting
---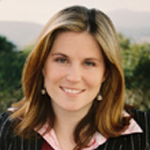 "Brian Bartes beautifully combines two of my favorite things in Life Lessons – real life examples, and stories interwoven with practical and relevant lessons on creating a life that emulates your dreams. Continuing in his usual style Brian provides a fantastic read for those of us who are young, or just young at heart."
Kirsty Dunphey
www.KirstyDunphey.com
Author of Retired at 27 - If I Can Do It, Anyone Can
---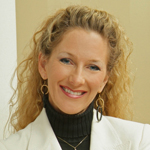 "Every great thought leader throughout history has taught us that wisdom is learning from other people's experiences, as well as our own, in order to handle those road bumps with less stress and greater ease. How awesome that Brian Bartes did this with his book, Life Lessons! What a great gift for anyone you love. What a great gift for yourself!! What a powerful message for all of us!!"
Donna Krech
www.DonnaKrech.com
Entrepreneur, Speaker, and Author
---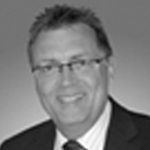 "I've read over 1,437 books on creating more success in your life. Brian Bartes's new book, Life Lessons, is a valuable guide on how to create an outstanding life. I love the inspirational stories in every chapter and the simple to understand and apply action exercises. If you want to create more happiness, success and fun in your life, then read this book. And if you want your children to have the best life possible, give them a copy as well."
Graham McGregor
www.EasyBusinessSuccess.com
Sales and Marketing Consultant Auckland, New Zealand
---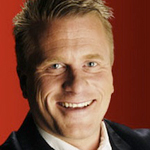 "Brian Bartes writes about the tremendously important lessons in life. His insightful book will inspire anyone who wants to succeed in every area of life, and achieve their dreams."
Chris Widener
www.ChrisWidener.com
Author of Leadership Rules
---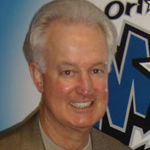 "Life Lessons is a valuable addition to my success library at home. It is packed with good advice and illustrations that will educate and inspire readers of all ages. Give it a careful read."
Pat Williams
Sr. Vice-President, Orlando Magic, Author of Extreme Focus
---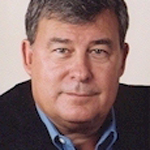 "Life Lessons is loaded with solid wisdom and practical advice with great stories that illustrate the teachings. We can all benefit from learning, or being reminded of, the proven principles of living a balanced, authentic and happy life. Brian Bartes covers the bases well with a clear, easy-to-understand and friendly style. You're going to love it!"
Michael E. Angier
founder of SuccessNet.org Author of 101 Best Ways to be Your Best and 101 Best Ways to Get Ahead
---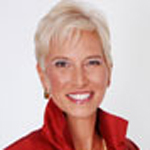 "Brian Bartes has written a wonderful book that every child who aspires to a better life must own. His guide to successful living is exactly what we adults also need to inspire ourselves to be our children's best role models."
Cherie Carter-Scott, Ph.D.
Author of If Life is a Game, These are the Rules
---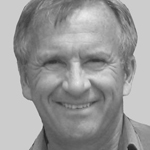 "In today's complex world, many people lose sight of the simple mechanics of how things work. They make things more difficult than they need to be, and then wonder why they aren't producing the results they want. Life Lessons is a straightforward, commonsense approach to successful living. Reading Brian's book will significantly increase your likelihood of reaching life goals."
Sam Carpenter
Author of Work the System: The Simple Mechanics of Making More and Working Less
---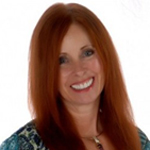 "A father's love for his children and his wish for their success has created a book that will captivate parents and children alike from the opening chapter. The stories are vividly told and the lessons are simple and straightforward. This book opens great opportunities for conversation between parents and the children they love."
Lynn Pierce
Author, Breakthrough to Success: 19 Keys to Mastering Every Area of Your Life
---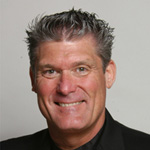 "Brian Bartes's new book Life Lessons is not only a great insight into the "secrets" of success; it challenges you to put those secrets into action. These are the timeless principles we should all learn (and relearn), regardless of our age. Just as good a retirement gift as it is for graduations."
Vic Johnson
Founder, www.AsAManThinketh.net
---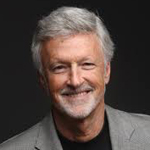 "Life Lessons is filled with inspirational stories, quotes, and strategies for successful living. Read it today, and give a copy to the teenagers and young adults in your life!"
Mac Anderson
Founder of Simple Truths and Successories
---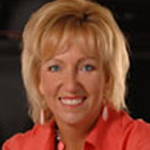 "If you're looking for a great book on how to live your life, you don't have to look any further. I strongly encourage you to read Life Lessons."
Peggy McColl
www.destinies.com
New York Times Best-Selling Author
---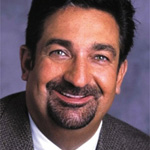 "You're never too young or too old to pursue a more enriching life. Brian Bartes illustrates the importance of believing in yourself as well as developing and pursuing your dreams, both professionally and personally. His book, Life Lessons, is inspirational and helps you develop habits to pursue a more successful and meaningful life. A great book for people of all ages – it all starts with a dream."
Ted Leonsis
Sports team owner, entrepreneur, author and "filmanthropist"

---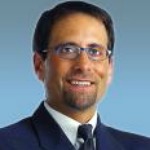 "The single insight in paragraph 4 on page 107 is worth ten times the cost of this book. Run, don't walk, and get three copies of Life Lessons -- one for yourself, one for a loved one, and one for a friend who has lost hope."
Alex Mandossian
Managing Partner, ClickAndBeFree.com LLC
---